On behalf of the staff at Bayport Veterinary Hospital, we are honored to pay respect to our beloved animal friends who have passed. We also welcome you to create a lasting tribute for your beloved pet or animal friend on our website's Pet Memorial page. Please feel free to complete the following Pet Memorial Form in Adobe Acrobat format, which requires the free Acrobat Reader to view.
Download & Print Questionnaire
The world said goodbye to a beyond special companion on November 15th 2016. Tallulah Wheat was a gift from God given to Dr. Wheat at just 9 months old when previous owners wanted to euthanize her due to aggression. Little did they know, the only aggression Tallulah had was smothering you with kisses and severe cuddling. Tallulah holds a very special place in everyone's heart, especially Dr. Wheats. The bond Dr. Wheat and Tallulah had together was such a strong connection no one could come between. Even though Lulu left us that Tuesday evening, she will NEVER be forgotten and FOREVER be missed.
It was never goodbye Tallulah, only see you later.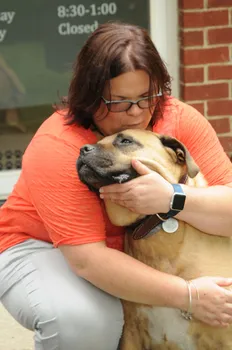 __________________________________________________
On behalf of the staff at Bayport Veterinary Hospital, our deepest sympathies go out to Mrs. Walker, founder of Yorkie 911, and anyone else who was gifted by Natalie's presence and who had the sweet privilege to foster beautiful Natalie for the remaining time she had left to live. She was truly a special gift and we are all so lucky to have met such a wonderful dog.
Rest in Peace Natalie. You will forever be missed.